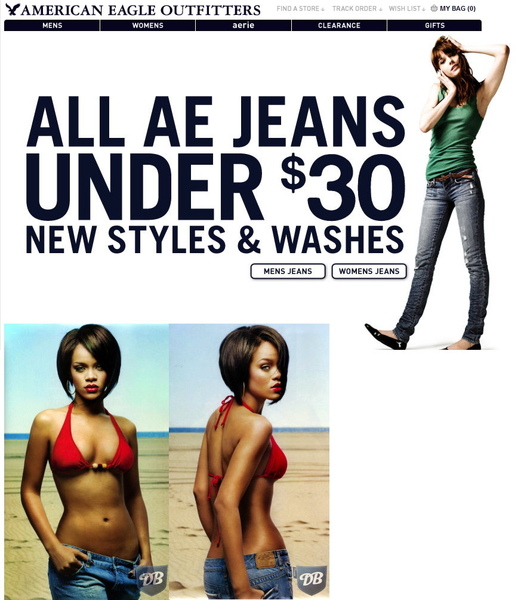 Rihanna shots a series of ADs for ae, isnt she HOT or wut!!! (Chris Brown should've never beaten her up!!!)
i was never an AE (american eagle outfitters) fan,
i always though it's fake A&F.
but w/ the economic recession & the stubborn, unchanging price of A&F,
i've started to adapt n changed my shopping habits.
ae is a good place to start.
besides my collection of premium designer jeans (rich & skinny, J Brand, Paige, William Rast, True Religion, Genetic, Miss Sixty)
AF, hollister co & ae r also on my most wearable jeans list.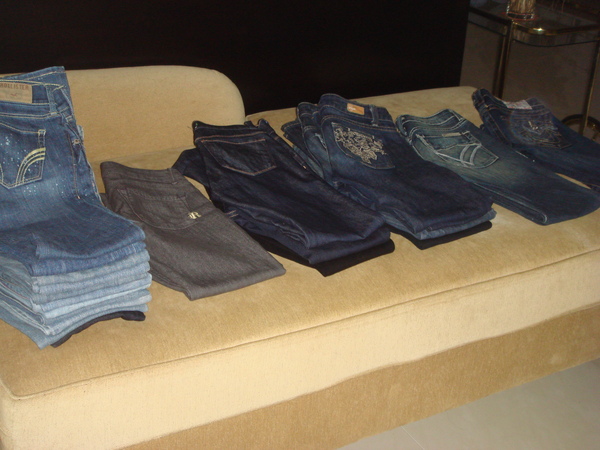 (these r the jeans that i have so far, NOT including cropped jeans, shorts, jeans bought for more than 3 yrs.)
Now, ae has an amazing jeans sale, every pair of jeans is underr $30!!!
for those who wanna stock up a pair of the popular-than-ever boyfriend jeans but are afraid to spend more than $200 for a pair that might not work,
ae's boyfriend jeans now seems to be a great choice.