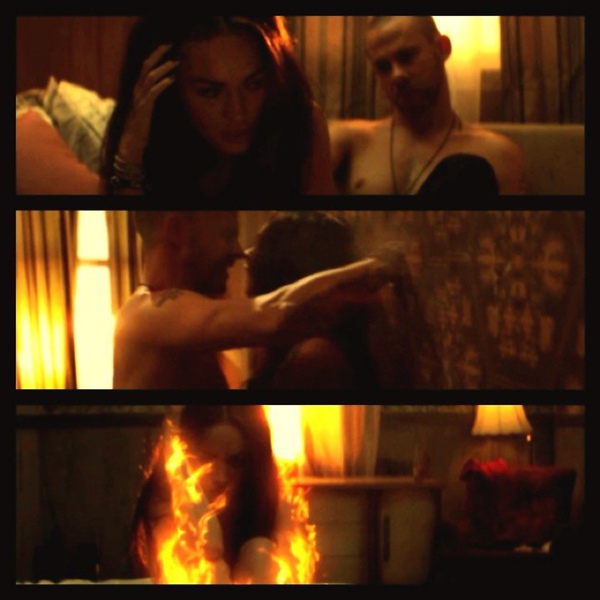 Burnin' Luv- Love Gone Wrong (by Jas)
i've been pretty obsessed w the eminem, rihanna song, Love the way you lie, lately.
it must be hard for rihanna to sing the song since she personally experienced this love & hatred, violent relationship w chris brown.
not that i've ever experienced domestic violence (i have a perfect family, dont get me wrong) in my whole life, i luv the song cuz of the tunes itself and the powerful emotions behind it.
human's emotions just fascinate me sometimes and the mental state and psychology behinds it is just so intriguing and worths probing.
if u read the lyrics, it's actually kinda sick.
Just gonna stand there
And watch me burn
But that's alright
Because I like
The way it hurts
Just gonna stand there
And hear me cry
But that's alright
Because I love
The way you lie

is it cuz when u luv someone so much and the luv is so overwhelming that u feel sick to the stomach, suffocate yourself but still cant help going thru whatever pain it is just to hold on to that seconds or minutes of pleasure and security?
for luv, it's hard to imagine wut a woman is willing to do.
You're the same as me
But when it comes to love
You're just as blinded
we r just stupid & blind. i know, cuz i am doing it.
anyways, i made the above diptych to capture the burning emotions in the song/video.
the MV below did the song justice, Megan & Dominic's performance just made the song come alive, turning the words into a series of vivid and overwhelming pictures. (Megan's crying is a bit fake though, lol)
Eminem worked closely & carefully w the director and actors to show the darkest time of his marriage to (ex?)wife, Kimberly. Dominic here is playing Eminem himself.
here's the video.