i dunno wut's wrong w me,
but it seems that i just cant get enough of jeans!!!
im a total sucker for denim!!!
so, despite the fact that im practically broke,
i still bought a few pairs.
(some of them were bought a couple of months ago, it's just that i never really had the time to update, so i'm adding them here)
1. J Brand 912 Pencil Jeans in Thrasher Wash (as seen on Heidi Klum, Rihanna, Dakota Fanning & Kate Bosworth)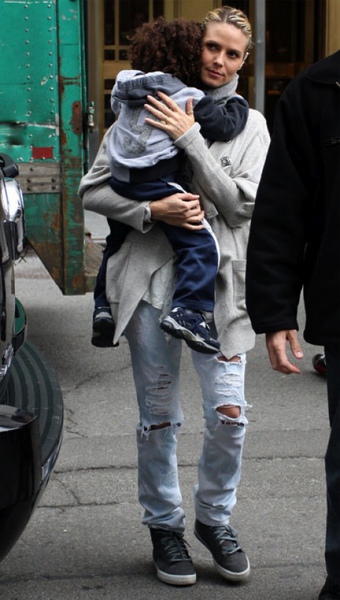 (
(wardrobe malfunction- not too fond of her matching w/ the sneakers…even supermodels could go wrong sometimes….lol)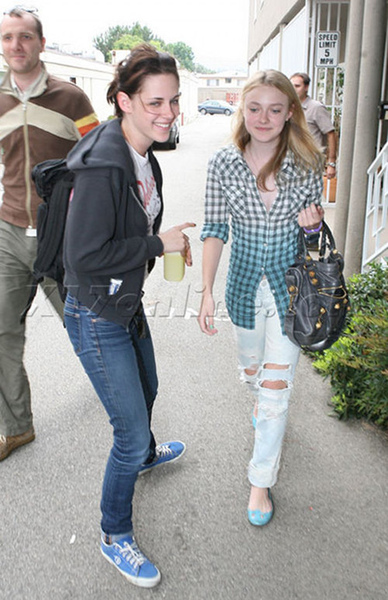 (next to Dakota Fanning is Kristen Stewart from Twilight….she's wearing J brand 910 skinny)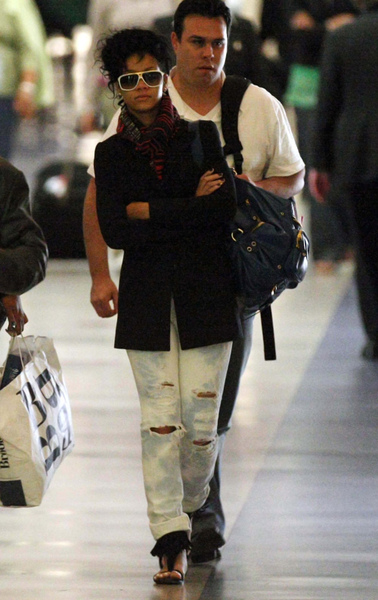 (i dont like her overall look….must be the hair…..it's kinda too…messy? lol)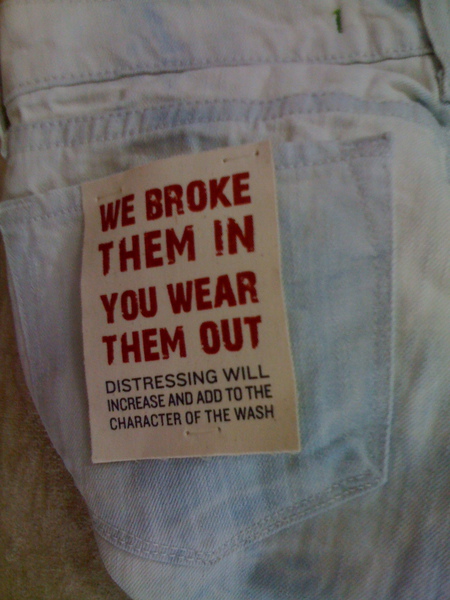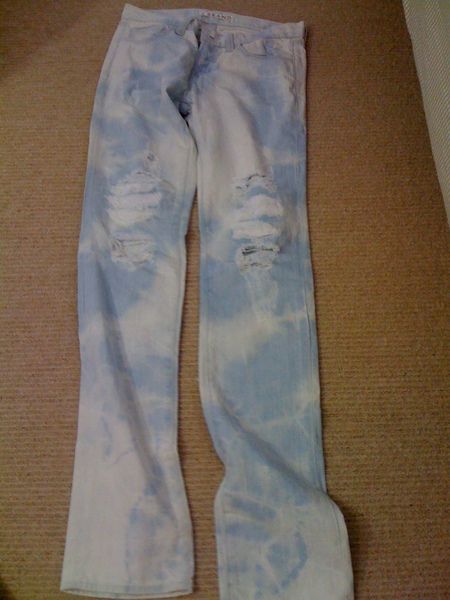 2. AG Ex-Boyfriend Jeans (as seen on Eva Longoria-Parker)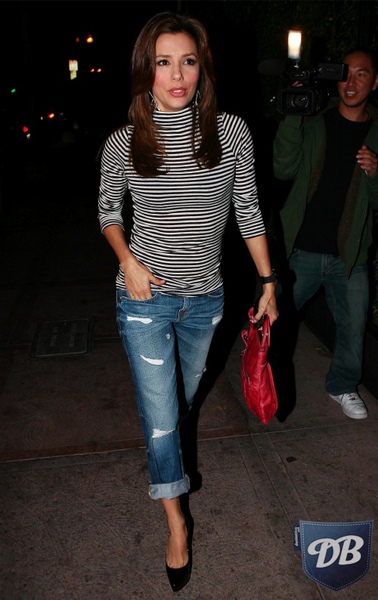 Trust me, this is the best boyfriend jeans out in the market, my opinion. i've tried the current elliot ones, omg, it's ridiculously too big, like 3 sizes bigger!!! i usually wear 25, but i've tried their smallest one, which is 24, is still way too big that it practically couldnt even hang on my butt, it just fell all the way down!!! i honestly dunno how those skinny celebs r able to wear those current elliots….they must be custom-made! so, girls, if u wanna get one, be careful about the sizes, otherwise u'd end up wasting 200sth on a pair of jeans that u cant even wear!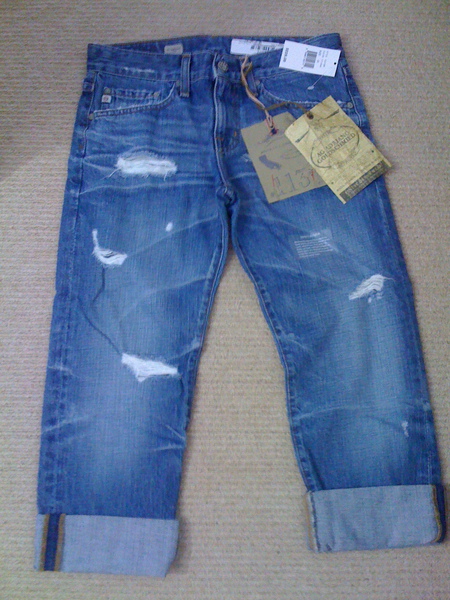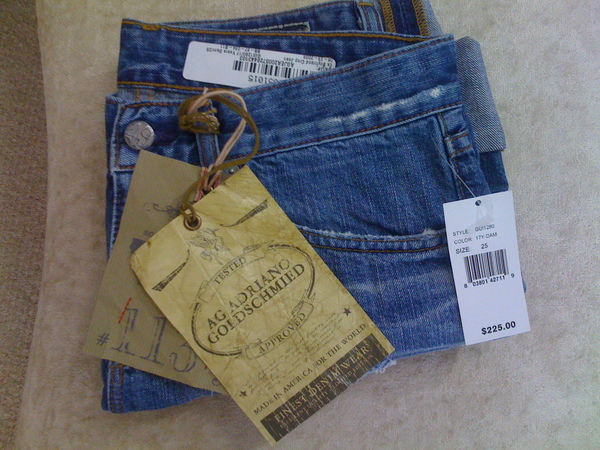 btw, sth else to share w/ u gals….Current Elliot's Skinny Jeans…they r nice, but arent as amazing as Dylan George's Lucy, so i didnt get one.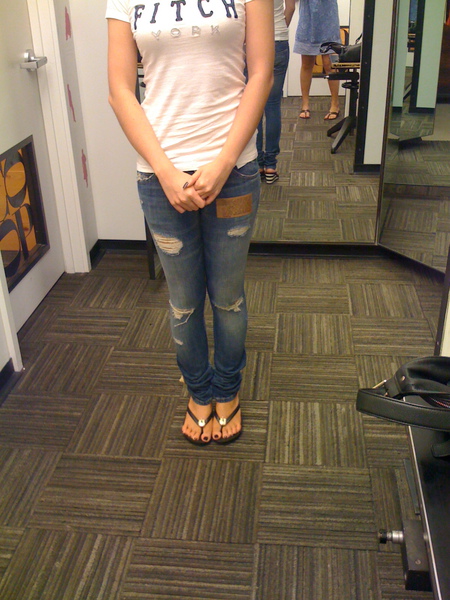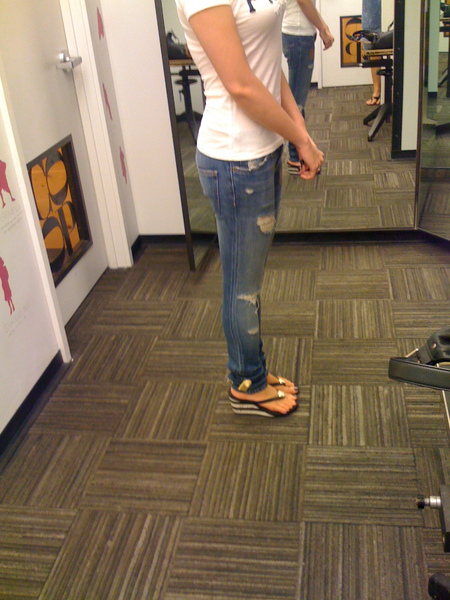 3. Black Orchid Black Star Denim Mini Shorts (as seen on Lindsay Lohan)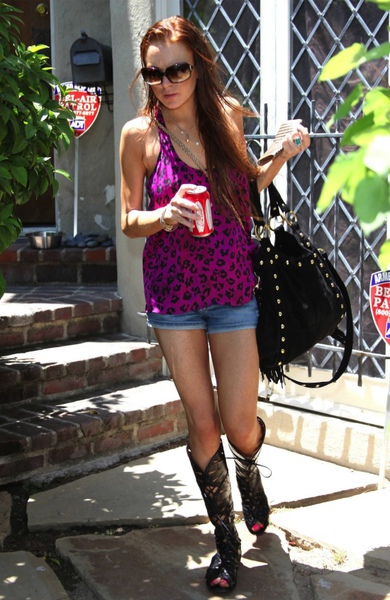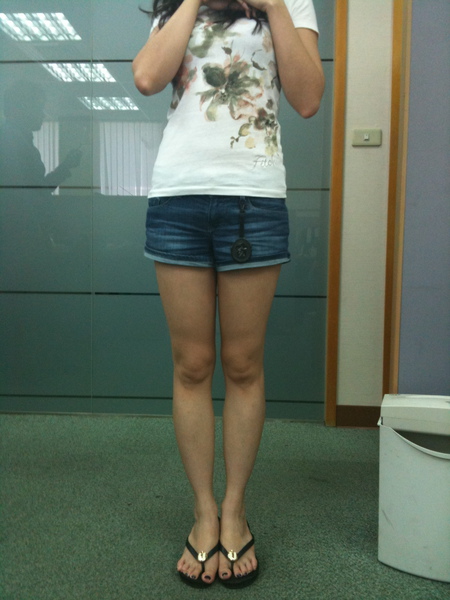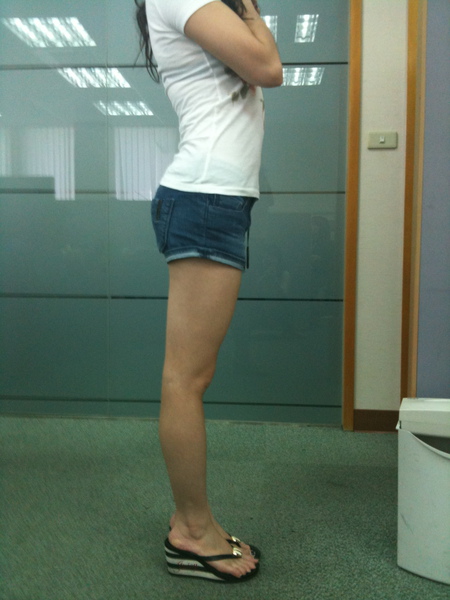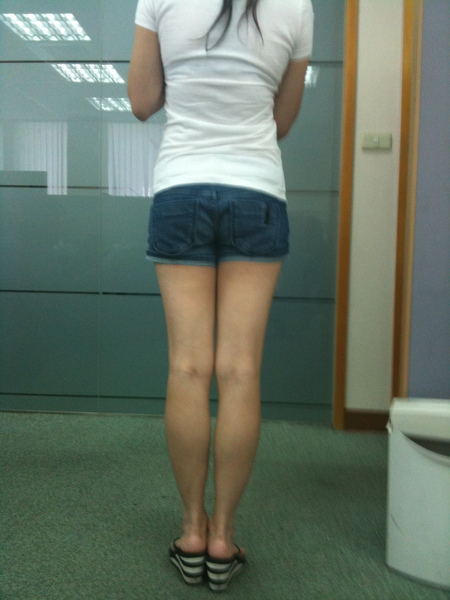 (sorry guys, just put up w my fat legs n focus on the shorts itself….:P 很抱歉給大家看我的肥腿…請將注意力集中在褲子上就好~)
4. Black Orchid Black Jewel Skinny Jean in Galactic Wash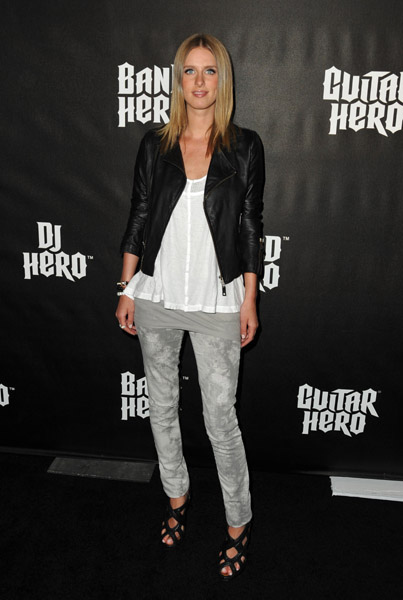 5. Dylan George Alexandra Flare in Czar Wash (as seen on Lindsay Lohan….this is definitely one of my faves!!! Look at that wash!!!)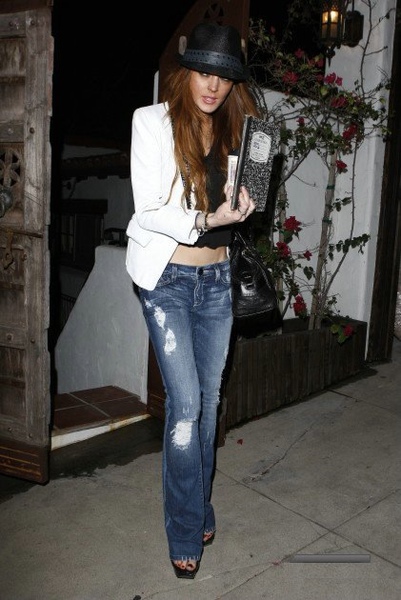 i'll write more insights 'bout the jeans n post pics w me wearing them when i have more time….sorry…